With Perfect Transfer Cart, we have designed our own high-tech transfer cart for any type of industrial facility. We have designed our own high-tech transfer carts for any type of industrial facility. We can manufacture each transfer cart in a customized manner according to customer specifications and requirements.
Applications of heavy-duty transfer carts
The heavy-duty transfer cart is mainly used to solve the problem of maneuvering in tight spaces. Thanks to all possible steering procedures, on one or different axles, you can achieve very small turning radii with our steerable transfer vehicles. The propulsion of our transfer carts can be battery-powered (for in-plant load transport) or diesel-powered (for long distances). The transfer carts will improve material handling when moving heavy equipment.
This type of transporter may have a hydraulic lift for palletized goods to optimize space as much as possible.
Benefits of the transfer carts
We design high-tech transfer carts for any type of industrial facility.
Low noise and easy maintenance: transfer cart leads to low noise levels, easy maintenance and low maintenance costs.
Transfer cart moves freely within the plant and can work together with other lifting equipment.
Really safe: transfer carts provide maximum safety for the operator handling heavy loads and for the material being moved. We care a lot about the safety of everyone involved in this work.
Easy to operate: transfer vehicles are easy to drive, so once you get it, you can use it to transport your goods.

Wide Applications Of Heavy-duty Transfer Carts
We design and manufacture transfer carts for different applications. They can be used at your plant with lifting equipment such as cranes, or they can be moved from one plant to another for material transport. The types of materials our transfer carts can handle include, but are not limited to:
Molds/Molds and dies/Metal coils
Steel tubing/Steel plate/Steel ladle/Steel plate
Heavy Equipment
Transformer
Granite plate
Motor
Sector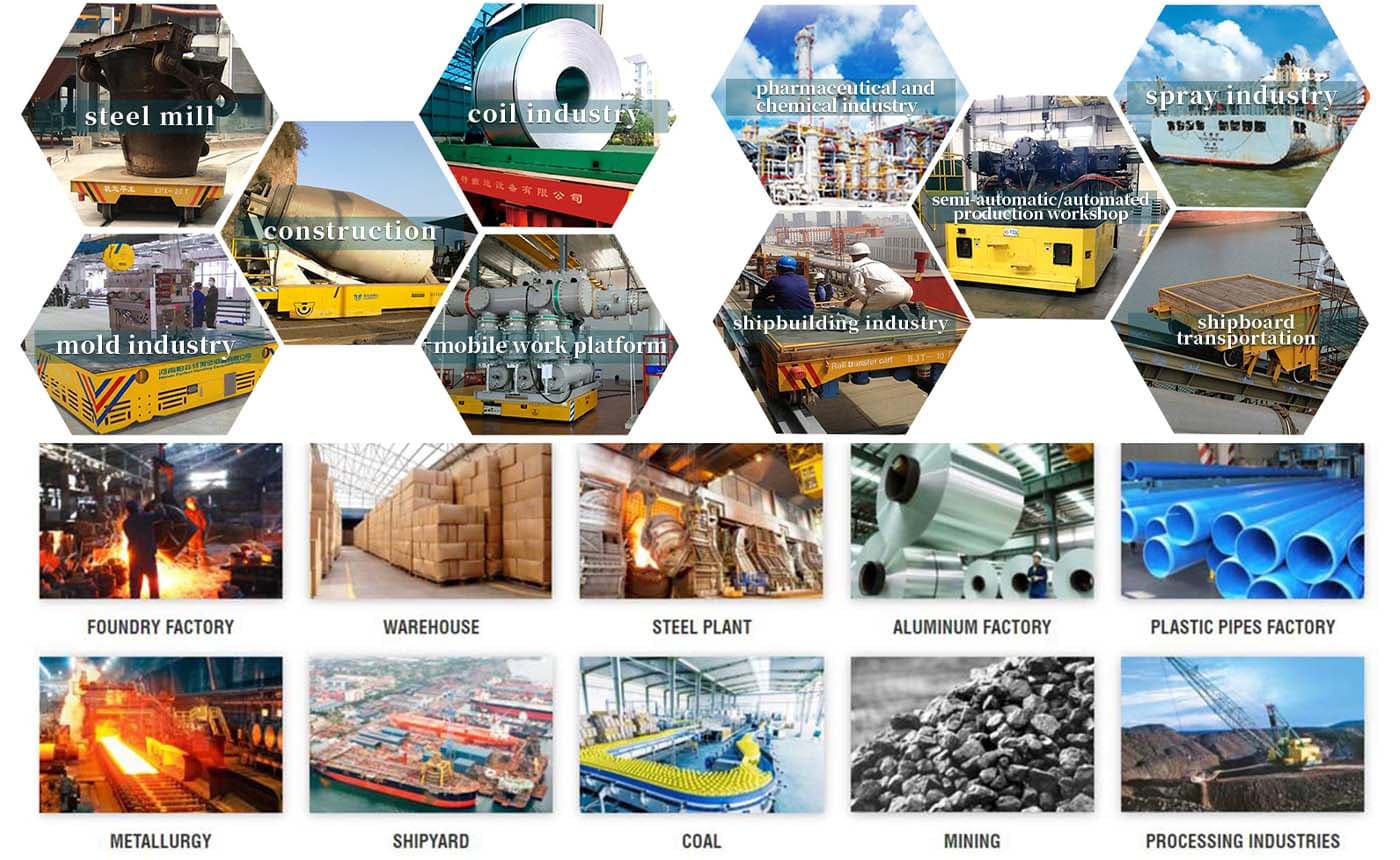 Transfer carts are useful in many fields:
Automotive industry
Metallurgical industry
Metal coil production plants
Very heavy material handling equipment
Plants where cranes or cable lifting devices cannot be installed for any reason
Structural Steel Components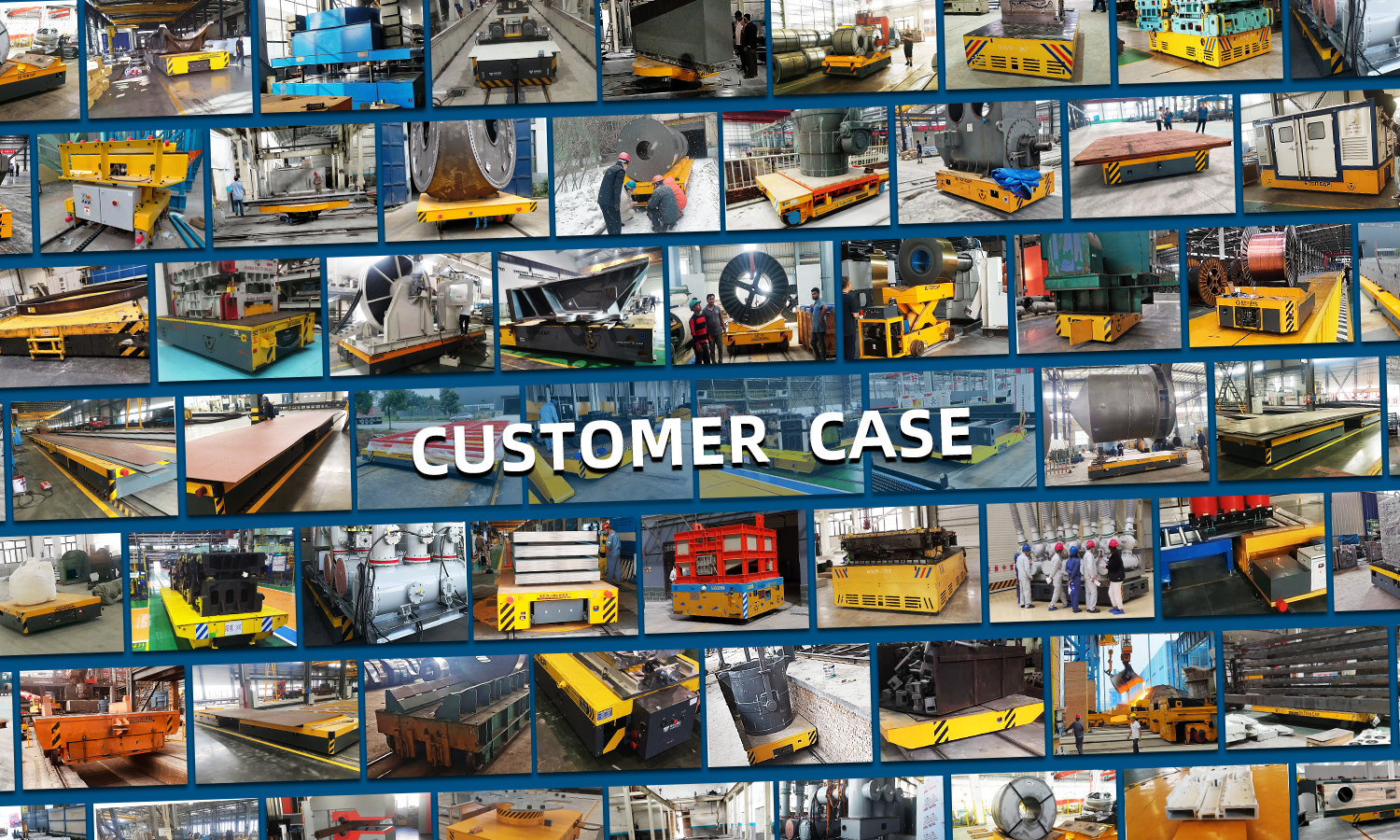 In addition, Perfect Transfer Cart Factory adapts the transfer cart to your custom needs.